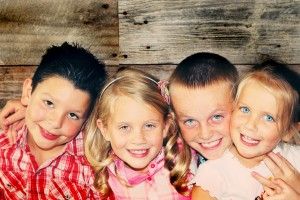 DENTISTRY FOR CHILDREN
There's no greater gift than a child's smile.
As a caring family dentist, Dr. Abramczyk DDS experiences no greater reward than giving kids a head start on a lifetime of happy, healthy smiles. Simply put, Dr. Abramczyk loves kids – and kids love her! She has a winning way with children that puts them, and their parents, at ease.
As a child, Dr. Abramczyk hated going to the dentist. A determination that others wouldn't suffer from the same experiences she did led her to create a warm, welcoming environment where kids learn that caring for their smiles can be fun. She's created a dental home for children in Heath and surrounding areas.
At your child's visit, Dr. Abramczyk will perform a gentle, yet thorough, exam to assess dental development. She'll check for cavities and may recommend diet changes, non-fluoridated dental sealants, mineral paste or ozone therapy. If your child needs a cavity filled, the doctor recommends an application ozone prior to filling the tooth with a material comprised of organic particles.
Dr. Abramczyk will treat your child as she would her own, with care, compassion, a gentle heart, and a soothing approach.
For Frequently Asked Questions about Dentistry for Children CLICK HERE