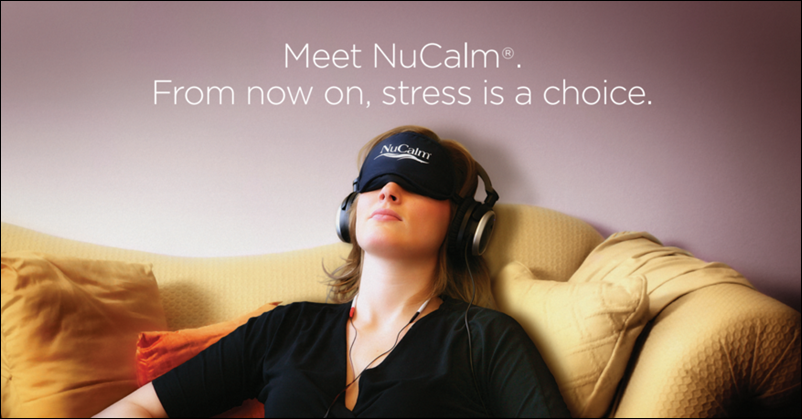 NuCalm® is a patented neuroscience technology clinically proven to lower stress and improve sleep quality without drugs
NuCalm gives you the power and control to slow down and recharge when you need it. By guiding you to deep relaxation – NuCalm allows your mind and body to relax, recover, and restore. On NuCalm your body idles in the optimal healing state. This allows you to recover and rebuild quickly. The physiological benefits of deep relaxation include:
Reduced stress (lowers cortisol production)
Improved sleep quality
Improved immune system, heart health, and respiratory health
Improved attention and memory
Normalized circadian rhythms
Enhanced creativity and focus
NuCalm is comprised of four scientifically sequenced components that synergistically work on the GABAergic system to interrupt the adrenaline response and rapidly guide the brain to a deeply relaxed state.
4 Simple Steps:
Apply NuCalm Cream
Apply a CES patch behind each ear and use microcurrent to facilitate relaxation.
Fit headphones, turn on NuCalm software, and adjust volume.
Put on eye mask or glasses.
For more information on NuCalm click here.